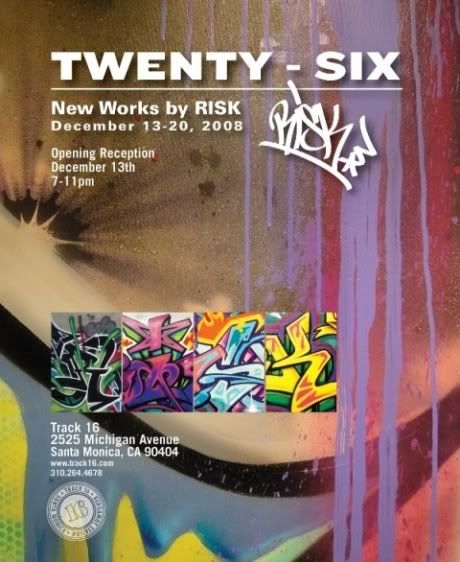 Our boy Risky is having a showing of new works at TRACK 16 called TWENTY SIX.
Opening reception is December 13th from 7-11pm
2525 michigan Avenue
Santa Monica CA 90404
310.264.4678
My boy Vincent Valdez, asked me if I would help a few friends of his from the The Chicas Project do some pieces.
Saber came through as well to offer the ladies some assistance.
It was fun to see Yasmin n Crash get their graff on.